Join The News-Sentinel and two Fort Wayne fashion experts at 2 p.m. Monday as we look at the fashion dos and don'ts during Sunday night's Oscars ceremony.

Have a comment about Jennifer Lawrence's beautiful dress? Do you think Bradley Cooper missed the mark with his attire? Share your comments and fashion questions with us as we bring the Oscars fashion conversation to Fort Wayne.

Julie Clancy of Jophiel and Chris Lambert of Christopher James Menswear will be in The News-Sentinel newsroom answering your questions.

Don't be fashionably late. Make it to this live chat at 2 p.m. Monday, and you could win a $25 gift certificate to a local clothing store just for participating.Want to see more Oscar photos? Take a look here.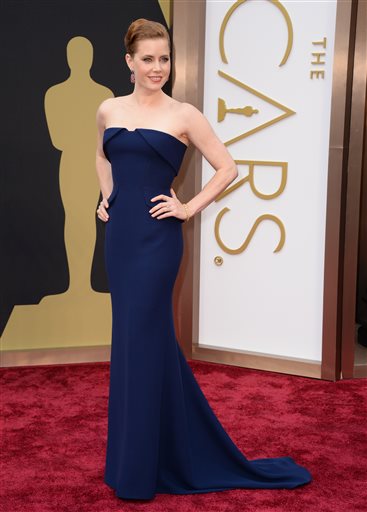 Amy Adams arrives at the Oscars on Sunday, March 2, 2014, at the Dolby Theatre in Los Angeles. (Photo by Chris Pizzello/Invision/AP)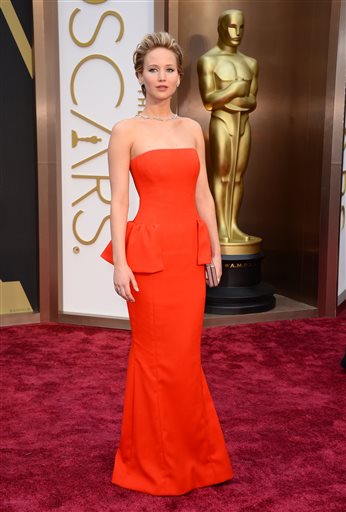 Jennifer Lawrence arrives at the Oscars on Sunday, March 2, 2014, at the Dolby Theatre in Los Angeles. (Photo by Jordan Strauss/Invision/AP)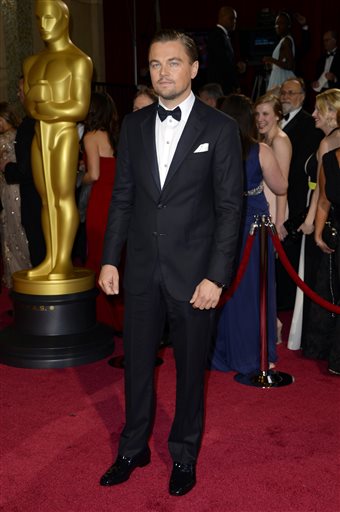 Leonardo DiCaprio arrives at the Oscars on Sunday, March 2, 2014, at the Dolby Theatre in Los Angeles. (Photo by Dan Steinberg/Invision/AP)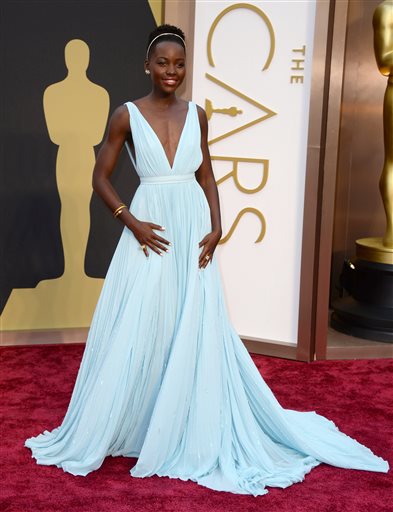 Lupita Nyong'o arrives at the Oscars on Sunday, March 2, 2014, at the Dolby Theatre in Los Angeles. (Photo by Jordan Strauss/Invision/AP)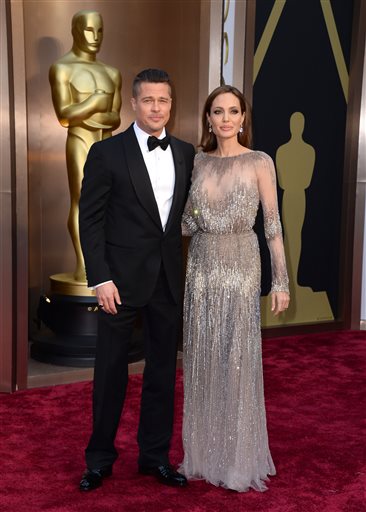 Brad Pitt, left, and Angelina Jolie arrive at the Oscars on Sunday, March 2, 2014, at the Dolby Theatre in Los Angeles. (Photo by Jordan Strauss/Invision/AP)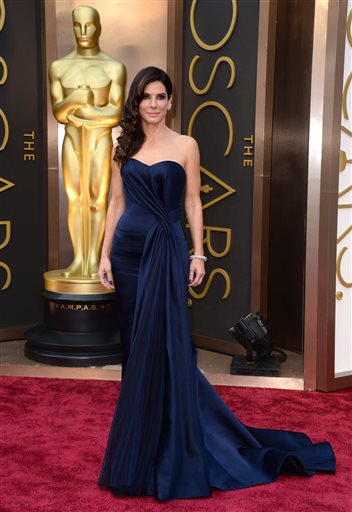 Sandra Bullock arrives at the Oscars on Sunday, March 2, 2014, at the Dolby Theatre in Los Angeles. (Photo by Jordan Strauss/Invision/AP)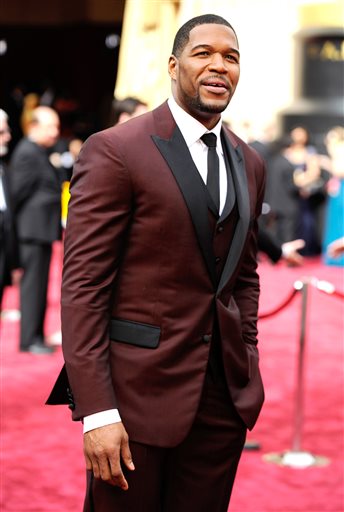 Michael Strahan arrives at the Oscars on Sunday, March 2, 2014, at the Dolby Theatre in Los Angeles. (Photo by Chris Pizzello/Invision/AP)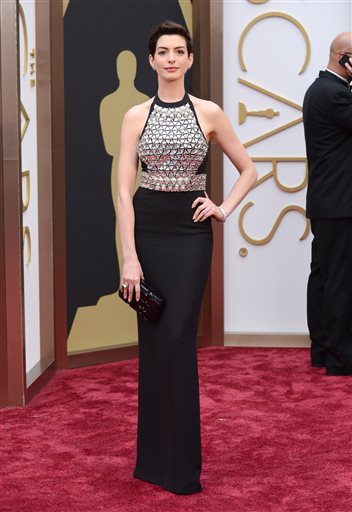 Anne Hathaway arrives at the Oscars on Sunday, March 2, 2014, at the Dolby Theatre in Los Angeles. (Photo by Jordan Strauss/Invision/AP)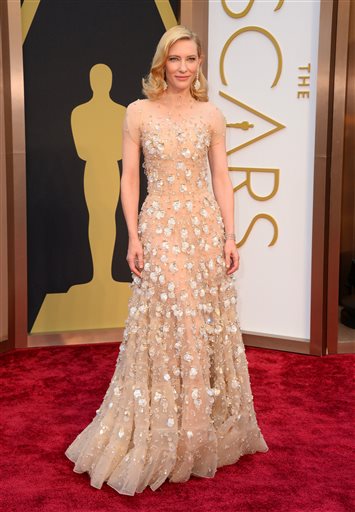 Cate Blanchett arrives at the Oscars on Sunday, March 2, 2014, at the Dolby Theatre in Los Angeles. (Photo by Chris Pizzello/Invision/AP)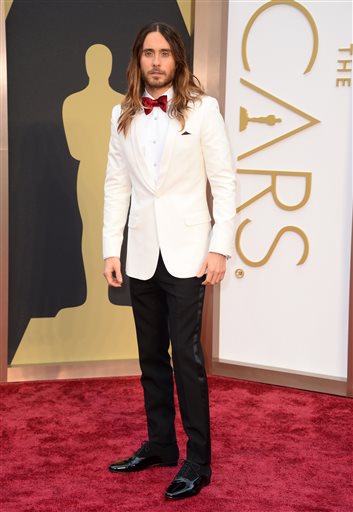 Jared Leto arrives at the Oscars on Sunday, March 2, 2014, at the Dolby Theatre in Los Angeles. (Photo by Jordan Strauss/Invision/AP)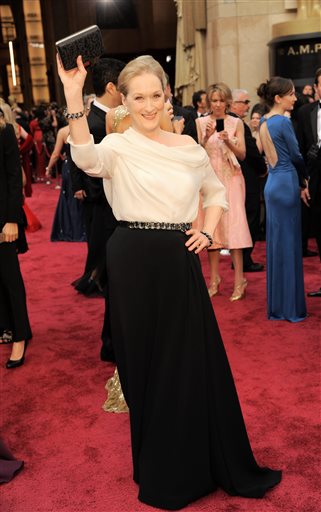 Meryl Streep arrives at the Oscars on Sunday, March 2, 2014, at the Dolby Theatre in Los Angeles. (Photo by Jordan Strauss/Invision/AP)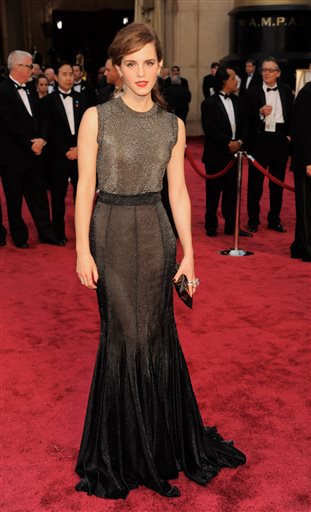 Emma Watson arrives at the Oscars on Sunday, March 2, 2014, at the Dolby Theatre in Los Angeles. (Photo by Jordan Strauss/Invision/AP)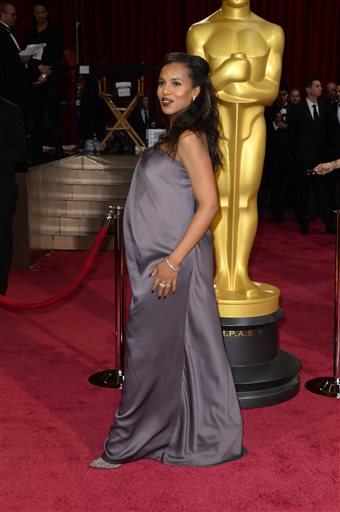 Kerry Washington arrives at the Oscars on Sunday, March 2, 2014, at the Dolby Theatre in Los Angeles. (Photo by Jordan Strauss/Invision/AP)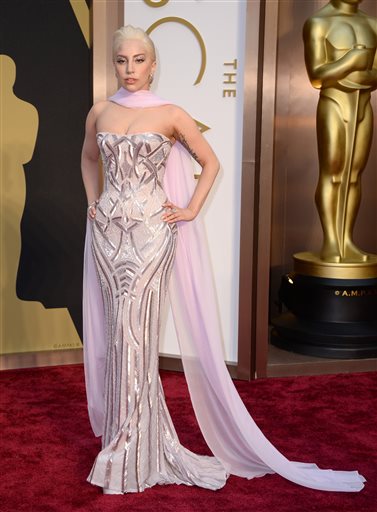 Lady Gaga arrives at the Oscars on Sunday, March 2, 2014, at the Dolby Theatre in Los Angeles. (Photo by Jordan Strauss/Invision/AP)
Kristen Bell arrives at the Oscars on Sunday, March 2, 2014, at the Dolby Theatre in Los Angeles. (Photo by Alexandra Wyman/Invision/AP)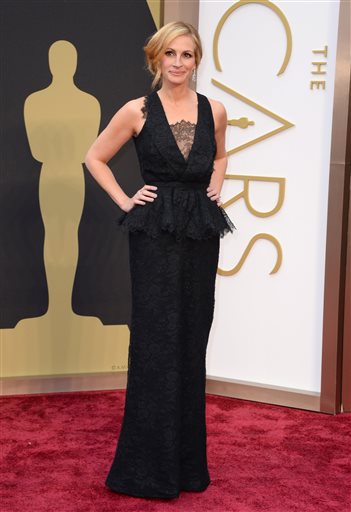 Julia Roberts arrives at the Oscars on Sunday, March 2, 2014, at the Dolby Theatre in Los Angeles. (Photo by Vince Bucci/Invision/AP)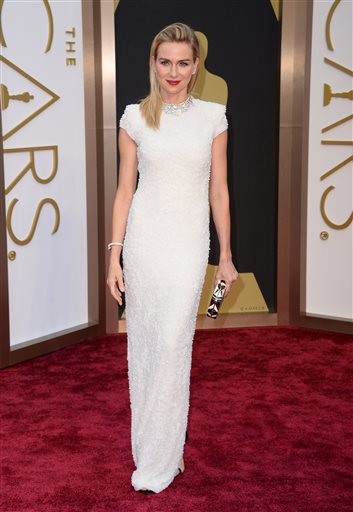 Naomi Watts arrives at the Oscars on Sunday, March 2, 2014, at the Dolby Theatre in Los Angeles. (Photo by Matt Sayles/Invision/AP)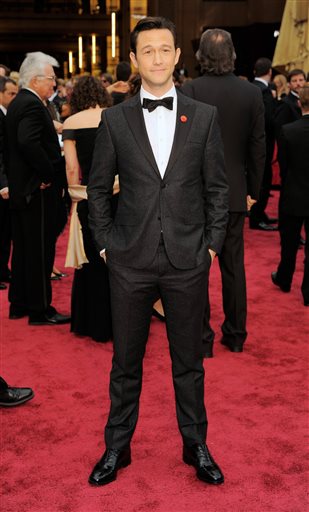 Joseph Gordon-Levitt arrives at the Oscars on Sunday, March 2, 2014, at the Dolby Theatre in Los Angeles. (Photo by Chris Pizzello/Invision/AP)